There are a number of digital marketing experts in India. From that list, we are sorting the top 10 experts in digital marketing.  If you have access to the internet, you must have known by now that virtual is a new reality. The world is shifting towards the digital field and no business is complete without a digital presence in this era. Without digital marketing, probably no business is going to thrive. However, the availability of real, fresh, and innovative talent for digital marketing is rare. Though business schools are trying to teach their students about the innovative principles of business and marketing, self-education has made its mark in the industry. The digital marketing experts in India have shown many features of digital marketing to society.
In fact, it is from bloggers that one gets the latest trends in all areas of digital marketing. So if you're looking for bright ideas and innovations in this business venture, following some of these bloggers should do you no harm at all!
Here is a list of those in the Indian digital marketing industry who are considered pioneers. If you want to learn more about trends such as video advertising and ways to monetize your product, it's a good idea to start reading the blogs and watching videos from these experts at the forefront of innovation.
Also Read: Top 10 Digital Marketing Training Institute
Here the Top 10 Digital Marketing Experts in Industry 
1. Neil Patel:
This name is probably the most common, popular and recognized name in the field of digital marketing entrepreneurship.
The best Digital Marketing Expert, New York Times' bestselling author, Neil Patel is one of the oldest and the most active bloggers on the internet. His content is unparalleled.
The founder of KissMetrics, NeilPatel.com, and QuickSprout, Neil Patel is the top influencer on the web as per The Wall Street Journal and one of the top 10 online marketers as per Forbes.
He helps companies like Amazon, HP, General Motors, Viacom NBC, and many more of the top-ranking businesses in the world, to help them grow their revenue. So, if you follow his blogs, his ideas, and his tips, you can rest assured that you are on the right track.
2. Sorav Jain:
One of the most popular names in the digital marketing world, who had started quite young at the age of 17, is Sorav Jain. With almost 10 years of experience in the practical field of SEO, Sorav Jain has founded his agency Echovme, which CMO Asia recognized as the Best Social Media Agency of 2013.
With a bachelor's degree from Loyola College in Chennai and with a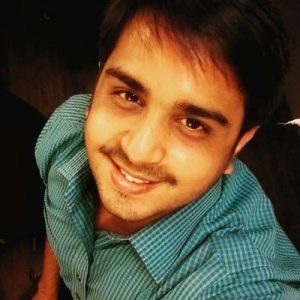 master's degree from Leeds University in International Marketing Management, Sorav has the practical as well as theoretical knowledge of marketing. No doubt why, the Global Youth Marketing Forum acknowledged him as one of the Top 25 Social Media Professionals of India. 
His blogs on digital marketing, his lectures, and training programs on the latest trends of digital marketing are very useful for aspirants, who want to grow in this field.
3. Prateek Shah: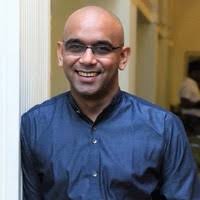 Prateek Shah is a renowned and reputed name in the field of digital marketing. He is a lead trainer at Digital Vidya and is also a partner trainer with Google India.
He also founded his own digital marketplace Digital Defynd. This organization helps you communicate with and collaborate with digital marketers. Top digital marketers contribute to this organization and you can get the best and latest digital marketing ideas from here.
4. Mridul Kabra: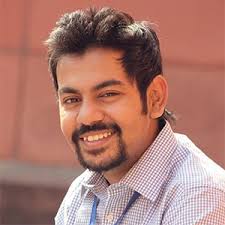 Currently working with Google as a Digital Marketing Head in the field of Lead Generation, Mridul Kabra is a leading digital marketing expert.
A Malaviya National Institute of Technology graduate, Kabra works as a digital marketing teacher and trainer and conducts workshops, mostly in Rajasthan. He is a known name amongst the school and college students, who are interested in digital marketing.
Rajasthan Patrika from Jaipur awarded him as the Best Digital Advertising professional.
5. Deepak Kanakaraju: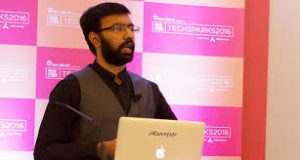 Those, who want to be self-taught in the field of digital marketing by following blogs, Deepak Kanakarajuis the name you can trust. Deepak is a civil engineer and he stepped into the world of digital marketing with his blog on bikes as he is a bike passionate. The blog BikeAdvice received more than 10 lakh views per month and more than 1 lakh followers. It is from this popularity of his page that he switched to digital marketing through his blog and is now one of the top digital marketing experts in the country.
6. Vipin Nayar: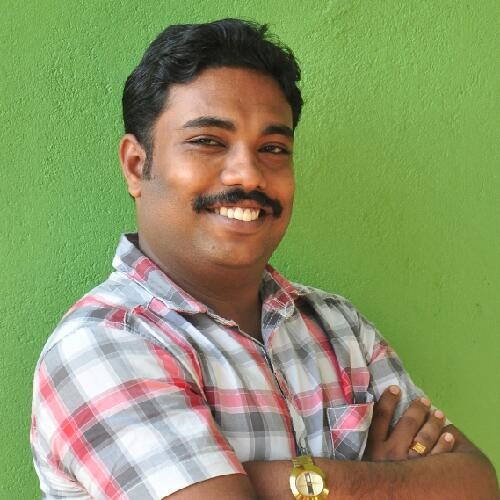 Vipin Nayar is yet another mastermind in the digital marketing field. He is the co-founder of Aviv Digital – a digital marketing learning center and also the Digital Marketing Head at Acodez.
He has over 10 years of experience in this field and he has proved his caliber in Social Media, SEO & SEM; not just as a digital marketing expert but also as a profound trainer in all these major facets.
He has done his MBA in ECU Australia, after which he stepped into the world of digital marketing.
He has formulated innovative strategies blending traditional and modern marketing tips & techniques based on deep insight into customer behavior.
He has successfully run massive campaigns for many multi-national corporates like the Anchor, Panasonic, Whisky Corp, etc.
7. Prasant Naidu: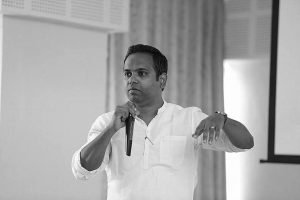 A remarkable and renowned online publishing house in the field of digital marketing is LighthouseInsights(LI). This online publishing house publishes stories on Indian social media marketing. The famous India Blogger and Social Media Examiner listed LI in the top 10 Social Media blogs in 2013. Amongst his achievements, some include publishing of Naidu's business stories in the Asian Age in the year 2012 and in Shareaholic in 2011. Prasant's blog brims with high-quality content, well-researched studies, social media marketing tips and interviews from digital marketing experts as well as insightful reviews.
8. Lakshmipathy Bhat:
When experience matters most, this is probably the name that would come to your mind. Lakshmipathy Bhat started his career in the marketing world 25 years ago.
The head of business communications of a leading mobility solutions business Robosoft Technologies, he combines new digital information and traditional advertising methods together. His blog Bhat Naturally gives vital information about branding, advertising strategy, digital marketing, and client management.
9. Jitendra Vaswani: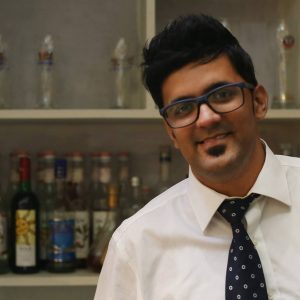 An engineer by degree and a blogger by profession,  digital marketing expert  Jitendra Vaswani is a leading professional blogger in India with his famous blog named BloggersIdeas.com.
He has more than 5 years of experience in the field of search engine optimization and digital marketing. He is an expert in Google Analytics, search algorithms, Webmaster Tools and their rising and ever-changing trends. Vaswani has been featured in many online magazines and has also started his project digital marketing agency Digiexe.com.
Also Read: Top 10 SEO Podcasts That Worth Listening in 2018
10. Pradeep Chopra 
This is probably one name that should have been mentioned in the first of this list as Pradeep Chopra is one of the pioneers of digital marketing in India. An IIT Delhi pass-out, Pradeep is the CEO and co-founder of Digital Vidya.
 He has conducted many workshops in digital marketing and entrepreneurship in TiEcon, Click Asia Summit, NASSCOM India Leadership Forum, and Global Youth Marketing Forum not only in India but also in Singapore.
Thousands of digital marketing experts in the country are his students. Though these are the top 10 digital marketing experts in India, there are many who are not mentioned in this list, but are equally popular, renowned and experienced.
CONCLUSION
In this article, we have listed the top 10 digital marketing experts in India. The list of Digital Marketing Experts in India below is based on the experience and expertise of each digital marketing expert in India. This list is created taking into account their experience and expertise in the field of digital marketing.