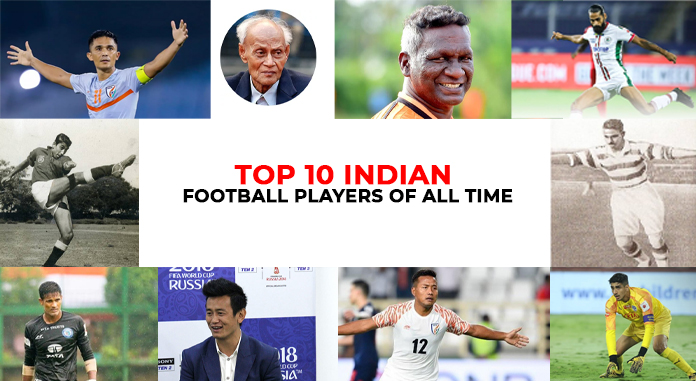 Indian National Football Team has made history in many ways, though not been able yet to win a FIFA World Cup or an AFC Asian Cup.
The team falls under the All India Football Federation (AIFF), and under the global jurisdiction of FIFA.
In 1950, India won a chance to participate in the inaugural FIFA World Cup with the invitation of Jules Rimet, the then FIFA President.
Many of the great football players from India remain unknown even to the Indians since India has not gained popularity or the opportunity to exhibit the real talent of the football players at a global level.
This blog discusses the top 10 Indian football players of all time and their achievements in detail.
The decline of Football in India
The popularity of Indian Cricket has paved the way for more opportunities for the Cricket team to lay their dominance in India.
After winning the Cricket World Cup in 1983, India had given more importance to Cricket and other sports like football were not considered.
Also, poor organizations and the players struggling to gain opportunities, have led to this worst situation.
However, there are players of all time who have contributed the best to the industry and have tried to make football a popular sport in India.
Let's move further to see the best football players and everything that make them special:
10 Best Indian Football Players
Sunil Chhetri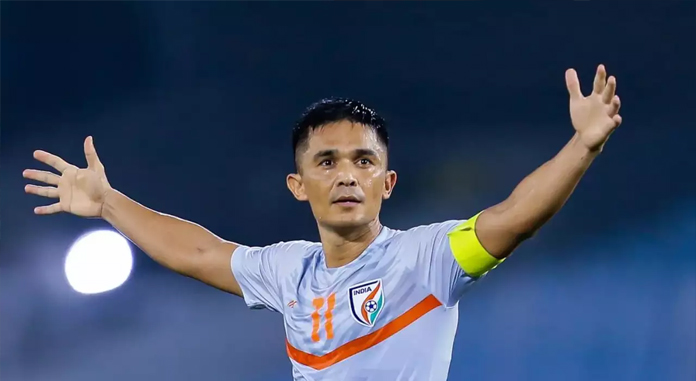 About the Player
Date of Birth: August 3rd, 1984
Place of Birth: Secunderabad, Andhra Pradesh
Position: Forward
Height: 5ft 7in
Team (present): Bengaluru
Sunil Chhetri is tagged as one of the top footballers of India of all time. He is the captain for ISL (Indian Super League) in Bengaluru.
Sunil grabbed the second highest International goal score as of October 2021. He has made 131 appearances for the Indian team with 84 goals, making him the most capped player in India.
P.K.Banerjee
About the Player
Date of Birth: June 23rd, 1936
Date of Death: March 20th, 2020
Place of Birth: Jalpaiguri, Bengal Presidency
Position: Striker
Height: 5ft 8+ 1/2in
P.K.Banerjee was one of the most talented Indian football players ever. He was a striker and represented the Indian national team for 45 different occasions and also made it to be the captain of the team.
He was one of the first achievers of Arjuna Award (1961). He has also won Padma Shri in 1990. He also won the FIFA Order of Merit in 2004, the highest honor of FIFA Awards.
Also Read: Top Ten Indian Singers Male
Subrata Pal
About the Player
Date of Birth: December 24th, 1986
Place of Birth: Sodepur, West Bengal
Position: Goalkeeper
Height: 6ft 1in
Team (Present): ATK Mohun Bagan
Subatra Pal is a renowned goalkeeper playing for ATK Mohun Bagan, ISL. He has also participated in international matches at every age.
He replaced Sandip Nandy in 2007 as #1 in the Indian Senior Team Nehru Cup. He is a renowned name to the Indian football fans— he was an active part of the Indian team in the AFC Challenge Cup of 2008. His saves in the AFC Asian Cup finals 2011 has helped India to qualify for the first time ever in 24 years.
Bhaichung Bhutia
About the Player
Date of Birth: December 15th, 1976
Place of Birth: Tinkitam, Sikkim
Position: Striker
Height: 5ft 8in
Bhaichung Bhutia is a renowned former striker who has played internationally on 80 occasions for India. He has been nicknamed Sikkimese Sniper because of his shooting skills. He had received many honors including the Nehru Cup, SAFF championship, LG Cup, and AFC Challenge Cup.
He is the second most capped player in India, having 80 international caps in his name. He scored the first goal in the Nehru Cup against Uzbekistan when he was 18 years old.
Also Read: Top 10 Singers In India Female
Jeje Lalpekhlua Fanai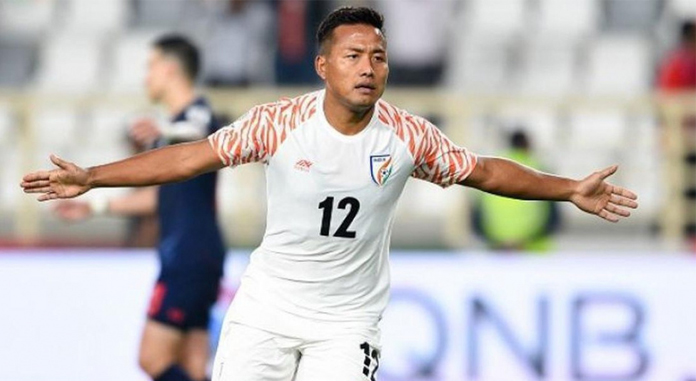 About the Player
Date of Birth: January 7th, 1991
Place of Birth: Hnahthiai, Mizoram
Position: Striker
Height: 5ft 8in
He is regarded as one of the top Indian football players and the second highest goal scorer ever in the ISL history. With the skills and efforts, he has made 2015-16 FPAI Indian Player title and also became the Men's Player of the Year award by AIFF. In AFC Asian Cup against Thailand, he scored the last goal of the match for the historic 1-4 win.
Sailen Manna
About the Player
Date of Birth: September 1st, 1924
Date of Death: February 27th, 2012
Place of Birth: Howrah, Bengal Presidency
Position: Defender
Height: 182 cm
Sailen Manna is the one Indian football player and English FA named him as one of the ten best captains across the World. He has won the recognition in 1953 with the skills and success he had made.
Sailendra Nath Manna represented the Indian National team from 1948 to 1956. This defender had played for Mohun Bagan and he represented India during Asian Games and Olympics.
Gurpreet Singh Sandhu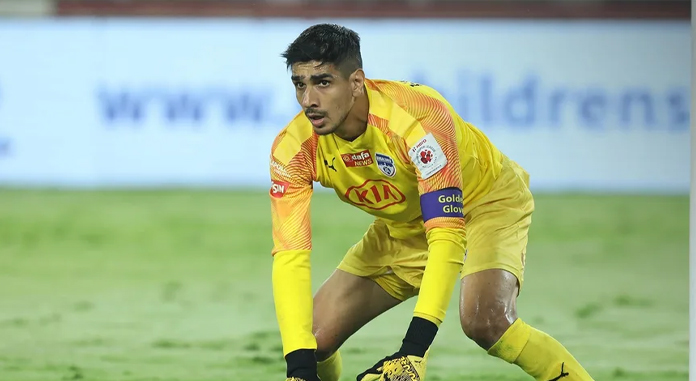 About the Player
Date of Birth: February 3rd, 1992
Place of Birth: Mohali
Position: Defender
Height: 6ft 6in
Position: Goalkeeper
Team (present): ATKMB
Gurpreet Singh Sandhu has made over 50 appearances for India. He is a goalkeeper for the India National Team ISL. club Bengaluru. He has also been the fifth Indian to play for Norwegian Club in Europe.
Sandhu was the first Indian to take part in the UEFA Europa League. He had featured India in FIFA World Cup qualifiers, and made 35th appearance for the Indian team against Oman.
Also Read: Top Ten YouTubers in India 2022
IM Vijayan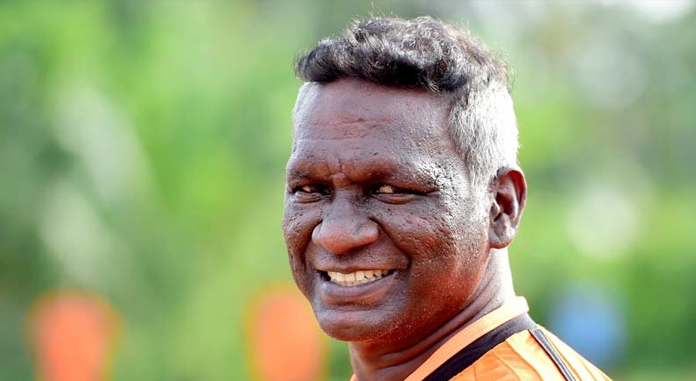 About the Player
Date of Birth: April 25th, 1969
Place of Birth: Thrissur
Height: 5ft 11in
Position: Striker
Popularly nicknamed as Kalo Harin, which means blackbuck, IM Vijayan is a former football player and an Indian actor. He captioned the national football team, and played as a striker. IM Vijayan is the first-ever player who scored a hat-trick in a FIFA World Cup qualifier match.
He was crowned the award for Indian Player of the Year in 1993, 1997, and 1999 that made him the first player to win this award multiple times. He also won the Arjuna award in 2003 and made 30 international goals playing for 68 matches.
Sandesh Jhingan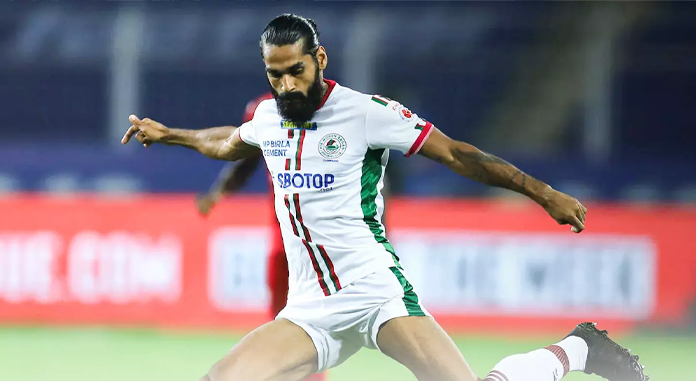 About the Player
Date of Birth: July 21st, 1993
Place of Birth: Chandigarh
Height: 6ft 2in
Position: Centre-back
Team (Present): ATK Mohun Bagan
Sandesh is the center-back player and has played before for Kerala Blasters with a record for the highest number of appearances for the team. He has made 42 appearances to represent India.
He also received the recognitions like Arjuna Award in 2020 and was titled AIFF Men's Player of the Year. He also grabbed AIFF emerging player of the year title. 
Mohammed Salim
About the Player
Date of Birth: 1904
Place of Birth: Calcutta
Position: Winger
The era of football for Mohammad Salim existed during the British Raj times. He was also a part of the popular Mohammedan SC team in 1930s. He was also the first football player to participate in European club after joining Celtic FC. He had also received honours like IFA shield and Calcutte Football League in 1934, 1935, 1936, 1937, and 1938.
Final Note
From 1948 to 1964 India had witnessed the best with participation in four Olympics and achieving two Asian Games Gold medals. Though Indian football has not been into a huge success across the globe, year 2022 has been quite eventful for Indian footballers.
The national team was qualified in 2023 Asian Cup, and also Hyderabad FC grabbed the first title winning their ISL trophy. Gokulam Kerala had become the third club to get I-League twice following East Bengal and Dempo SC.
Indian football players have been contributing so much and making efforts to take the game to a global attention. The above list is not an end of the legendary football players, we have handpicked the best among the best players for you. In the comments, let us know which football player is your favorite.