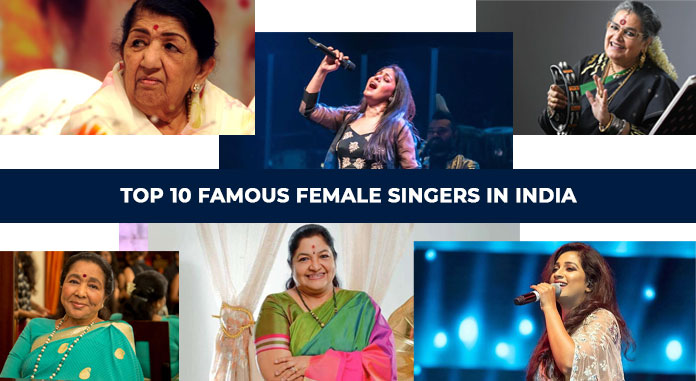 Music heals and cures your soul. For many, music is relaxing, a soothing hobby, a stress-buster, a celebration, happiness, a true companion, and much more. Music with meaningful lyrics creates an emotional connection with the listeners. India is known for its culture, heritage, and art, and there are different kinds of music created to attract the minds of people. Singers give life to the scenes and the visuals in a movie or a drama.
The viewers and listeners can derive the true essence of the music only when they find the voice soulful and heart-welcoming. There are many bright and talented singers in India, who make the Indian music industry the best of all time. In this blog post, let's take a glance at the female top 10 singers in India, who hold a magical voice to entertain the crowd.
Top 10 All-Time Popular Female Singers in India
There are many top hits and timeless songs with mesmerizing voices of talented Indian female singers. The below list of the best female singers in India would remind you of the gem songs of all time. Who doesn't dive deep into heart-throbbing nostalgia and evergreen romantic hits? Won't you dance to the beats of Bollywood and keep them on repeat mode to listen over and over again?
Here are the top 10 singers in India, the nightingales of the Indian music industry whose magical voices take you to the dream world. We hope this blog post would be an interesting list of the amazing singers whose hits you might love to check out after reading.
Lata Mangeshkar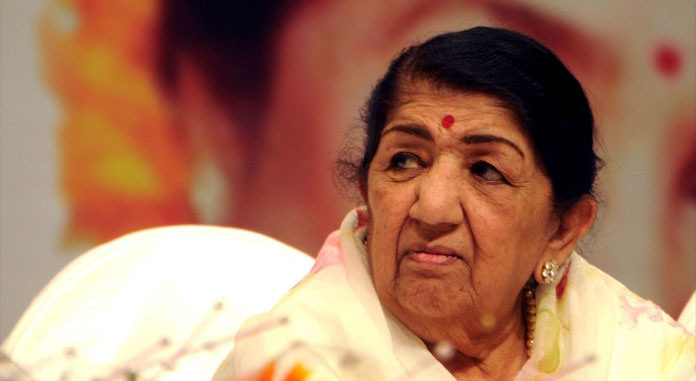 Lata Mangeshkar is one of the top singers in India and the best-ever singer in India who has made a remarkable position in listeners' hearts with her melodious voice. Her voice has made over 1000 Hindi movies beautiful with evergreen songs. She received Bharat Ratna in 2001, through her talent and dedication to music. She is considered one of the most influential and greatest singers in India, with contributions of eight long decades to Indian music. Imagine listening to her masterpieces like 'Lag Ja Gale', ' Aaj Phir Jeene Ki Tamanna', and 'Humko Hamise Chura Lo', won't they give you pure bliss? This is why she has received the titles "Voice of the Millenium" and " Nightingale of India".
Also Read: Top Ten YouTubers in India 2022
Usha Uthup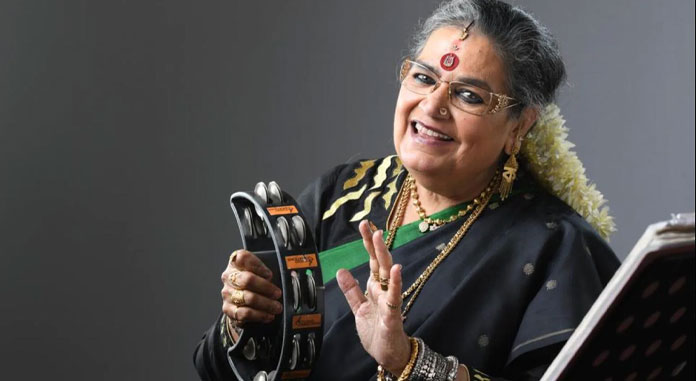 Usha Uthup is one of the most popular and versatile Indian playback singers. She has given many unique and outstanding songs to the listeners and won a place in the hearts of Indians with her different style of singing. She is into Jazz, Filmi, and Indian Pop songs. She had sung the famous title song of Sarabhai Vs Sarabhai, a popular show. She bagged the Best Female Playback singer Filmfare Award in 2021, for her famous song 'Darling'. She had laid her own signature in the music making every song a superhit. Her powerful voice makes people groove to the music and taps their feet to the rhythm. She has worked with many songs for great musicians like Bappi Lahiri and R.D. Burman. Her most popular all-time hits include 'Hare Krishna Hare Rama', 'Koi Yahan Ahaan Nache Nache', and so on.
Asha Bhosle
One of the most versatile singers in India, Asha Bhosle or Asha Tai tops the list of the best 10 Indian female singers. She has a heart-throbbing voice and has sung songs of many categories and genres. She has made many hits in Ghazal, Pop, Bhajan, Qawwali, and Classical music. Asha Bhosle, the sister of Lata Mangeshkar, is one of the most popular singers in Bollywood. She won a place in the Guinness Book of World Records in 2011, acknowledged as the most-recorded singer. Her songs like 'Piya Tu Ab To Aaja', 'Dum Maaro Dum', and 'Dil Cheez Kya Hai' are evergreen hits.
Also Read: Top Ten Web Series of All Time
Shreya Ghoshal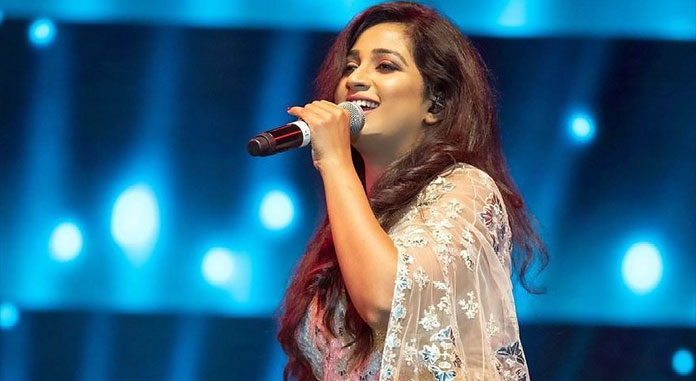 Sweetness and the art of singing in a soulful voice— the music industry and audiences praise her for her sweet voice and the way she carries heart-touching lines with ease. She has been a part of Indian music for years and started her career at a very young age. Her music debut was in a TV singing show and she got the offer to sing for the movie 'Devdas' when she was 16. She won a National Film award for the same. Her popular picks like 'Jaadu Hai Nasha Hai', portrayed her image as the best singer. She is called the queen of romantic songs, and still, everyone falls for her timeless voice.
Sunidhi Chauhan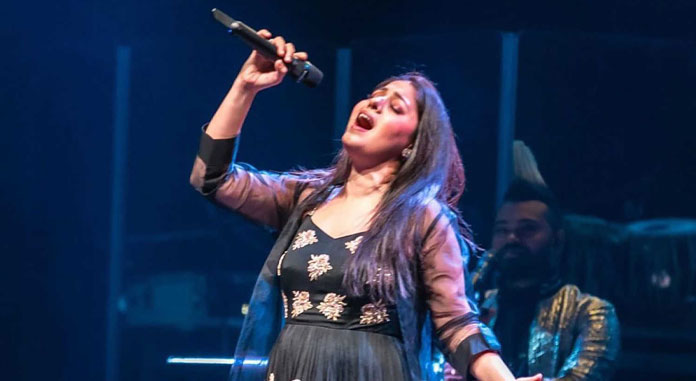 Sunidhi Chauhan is yet another popular singer and has also been a judge for singing reality shows. She began singing at the age of 4 at local gatherings. She has given voice to many item songs and won awards in the field. Some of the major contributions of Sunidhi include 'Mehboob Mere', 'Dance Pe Chance', 'Dhoom Machale' (Dhoom), Sheila Ki Jawani, 'Sajnaaji Vaari', and many others.
Also Read: Top 10 Travel Pillows for the Comfortable Journey
Neha Kakkar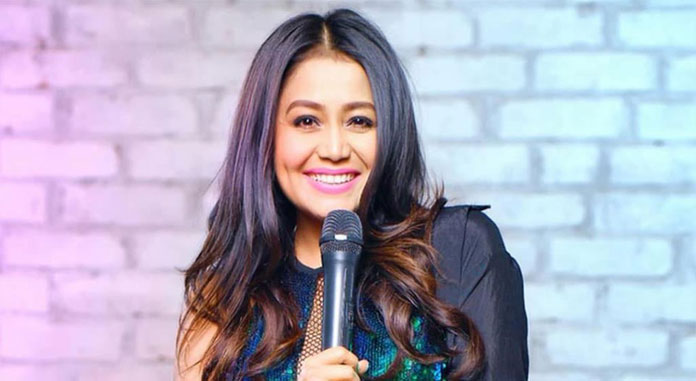 Neha has been quite a prominent singing sensation at the present. She began her career singing in different religious ceremonies. After she participated in Indian Idol, the famous music reality show, she became popular. Now she is also a judge for well-known Indian reality shows. She has presented many popular songs to the listeners with her wonderful voice. Some of them are 'Sunny Sunny', 'Kar Gayi Chull', 'Cheez Badi', ' Second hand Deewani', 'Aao Raja', and so on. She has also received many awards for her great work in music.
K.S. Chithra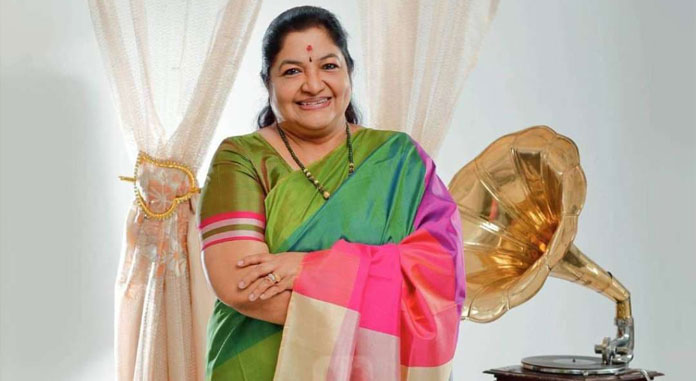 K.S. Chithra or Chithra is a playback singer and a Carnatic musician with a career that spans over 4 decades. She has recorded more than 25000 songs in different Indian languages. She has also sung in foreign languages like French, Malay, Sinhalese, Arabic, Latin, and English. Her collaboration with the music composers such as Ilaiyaraja, Hamsalekha, and A.R. Rahman has given birth to timeless music. She is also called the cultural icon of South India. Being a 6-time National Award winner and awarded Padma Bhushan, she also has a government music scholarship trained in Carnatic Music. Her hit songs include 'Idhu Dhaana', 'Yeh Haseen Vadiyan', 'Kasam Ki Kasam', and many Malayalam superhit songs.
Also Read: Top 10 Best Travel Backpacks for Women in 2022
Monali Thakur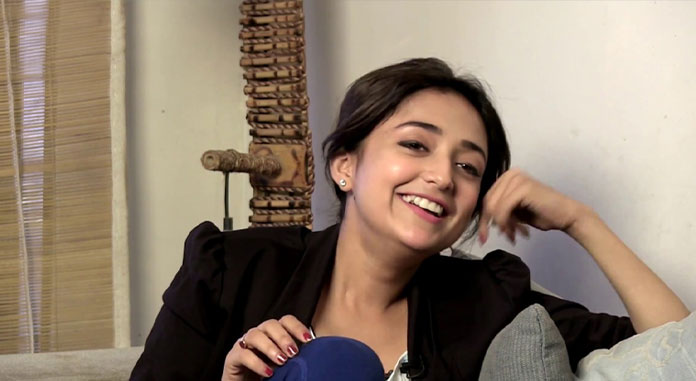 An entertaining yet cute voice— this is what Monali's voice is. Monali is well-known and a singer with a distinct style of singing. Her 'Khwab Dekhe' song from Race is an all-time hit that makes people go crazy. Another best song in her career is 'Moh Moh Ke Dhage' from quite a different genre. She holds the talent to sing all types of songs, be it romantic, or dance numbers, and she greatly manages them. Her greatest hits till now are 'Sawaar Loon' and 'Zara Zara Touch Me'. She has received many awards for singing, and there are many hit songs she has given to the film industry. Also, she was a judge in a famous reality show 'Sa Re Ga Ma Pa' Li'l Champs.
Neeti Mohan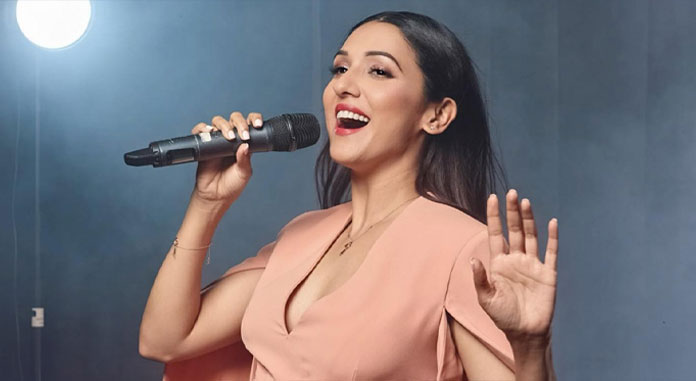 Heard ' Chali Re. Chali Re… Junoon Ko Liye?' The mesmerizing voice of Neeti has ruled the entire music industry. Her voice is refreshing to the audience, especially the songs like 'Sau Aasmaan' and 'Jiya Re. Her best love song on the list would be 'Ishq Wala Love'. Another rocking hit of Neeti is 'Tune Maari Entriyaan', a fast number. She also made the title track of Bang Bang the most entertaining one making people groove to the beats and music. She is a singer and also a well-trained classical dancer.
Also Read: 8 Best Car Seat Travel Bags For Children in 2022
Sadhana Sargam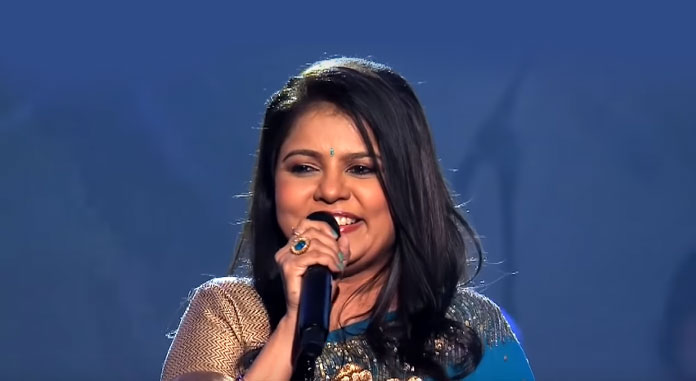 Nostalgic songs are something people crave to hear all the time. 'Pehla Nasha' is one such work of hers, which every generation enjoys. Sadhana gave birth to the most romantic hit songs making her one of the most sought female singers in India during the 90s. She sings predominantly in the Hindi language, however, has sung also in Tamil and Bengali. Her top hit was 'Saat Samundar Par' from the movie Divya Bharti. One of her most-heard romantic songs is' Jab Koi Baat Bigad Jaye' which has a combination of honest but true expression of love and emotion. Her achievements include 5 Maharashtra State Awards, one Orissa State Film Award, and 4 Gujarat State Film Awards.
Final Note
We hope the blog has introduced the most versatile women top 10 singers in India. Every singer has their capability and quality of voice based on which they sing songs. After reading this, you might have suddenly remembered an old favorite song, or you might already have hits of your preferred singer in the playlist. Let us know your favorite Indian female singer and the songs to which you love listening.