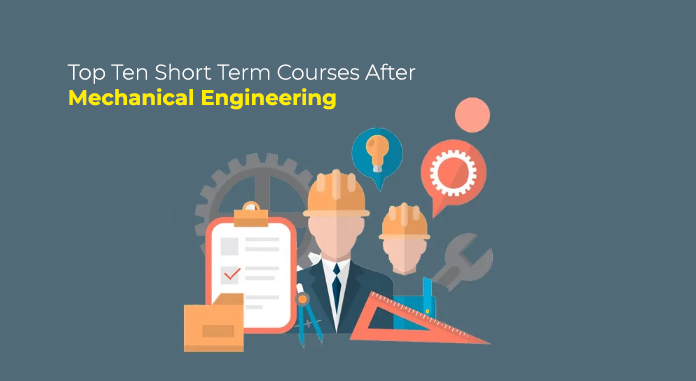 Mechanical engineering is an amazing engineering branch that offers candidates the best opportunities to build, develop and test.
Mechanical engineering graduates have numerous jobs awaiting across a plethora of industries, like CAD technician, automobiles, steel fabrication, procurement, production, quality control, petroleum, etc.
Many students feel stuck after mechanical engineering graduation since they experience a lack of appropriate placements.
This blog discusses the best short term courses after mechanical engineering, you can take up to pursue high-paid jobs and lead a successful career. 
Significance of Short Term Courses After Mechanical Engineering
Mechanical engineering is a challenging yet the most in-demand professional course.
Many students delve into the possibilities of mechanical engineering due to the excellent job opportunities the expertise can provide them.
However, the four years of effort and experience alone might not let you land the dream job— short term courses that add value to the industry-bound skills help you to crack the shell. 
Here's why you should pursue courses after mechanical engineering: 
Courses have a short duration
Your interest becomes your choice
Get specialized in an area
Online and offline learning accessibility
Affordable course fees
Get placed quickly
10 Courses You Can Choose After Mechanical Engineering
Let's have a look at the top 10 courses students can opt for after completing mechanical engineering:
1. Design Course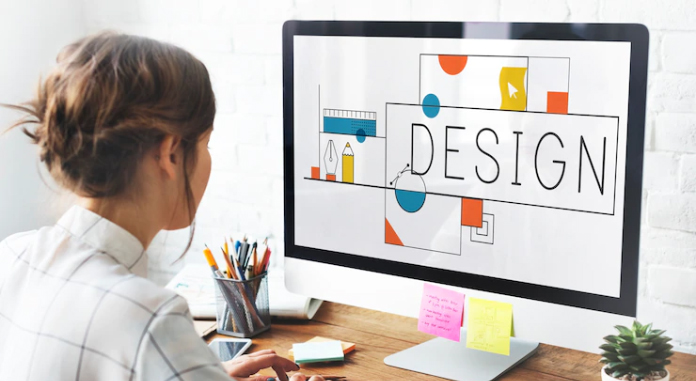 If you develop a specialization in design software such as CAM, CAD, etc; you can win jobs in some top companies, teaching centers, and training institutes.
Gaining certifications in relevant short courses help you to get certifications for design-specific jobs.
Let's know some of the core design courses:
AutoCAD Mechanical
Understanding Computer-Aided Design (CAD) can let you visualize, evaluate, and communicate the design aspects before implementing a physical prototype.
3D Studio Max
This program lets candidates focus on the production-based design processes. The course helps students to build animation-specific skills and improve marketability in the least time.
Catia
This CAD commercial software can help you manage physical modeling across industries like aerospace and mechanical. It not only helps to model a product but also takes care of its real-time performance.
It usually takes 3-6 months to complete the design courses.
Also Read: Top 10 Indian Football Players of All Time
2. Advanced CNC Programming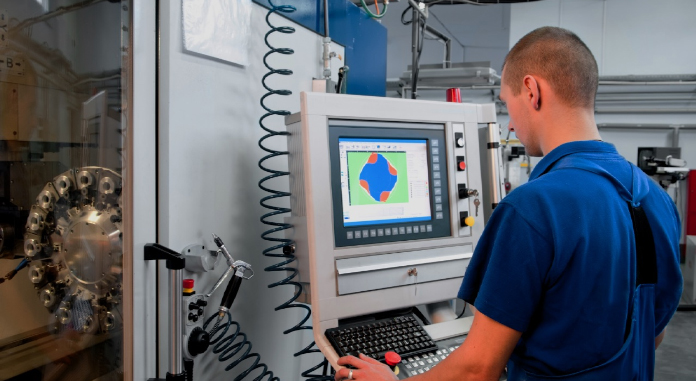 The CNC programming course suits the students who wish to ace their career in CNC machines and build expertise in them.
The course helps the students to develop and operate the tools for Computerized Numerical Control ( CNC).
Students can also solve the bugs in the program and edit the programs with the help of machine tools.
Generally, the program duration would be between 2-6 months.
3. Robotics
Robotics is an exciting yet advanced option you can choose after mechanical engineering.
Robotics involves the study of building, designing, and operating robots to support human activities.
They mimic the activities and behavior of humans to perform repetitive mechanical work.
You can take up many certifications to emphasize your interest in this niche and begin your career through internships.
The robotics course takes 6-12 months to complete.
4. Machine Maintenance and Automation course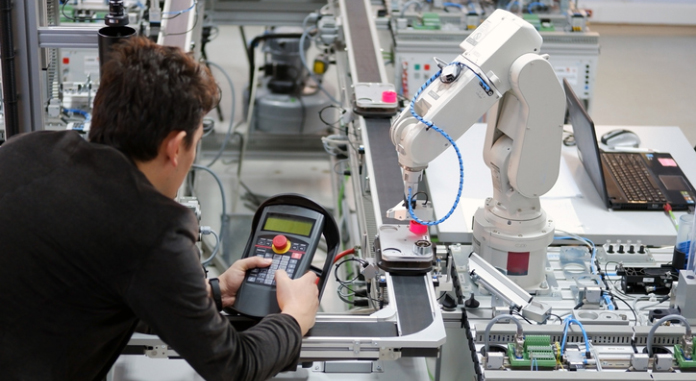 The course teaches you how to repair mechanical parts and components.
Every industry needs maintenance experts to fulfill its performance objectives.
Above all, manufacturing technology evolves day by day and needs more attention.
The advanced courses that train you well on machine maintenance and automation let you grow your skills and get hired right.
Also Read: Top Ten Web Series of All Time
5. Computer Hardware and Network Courses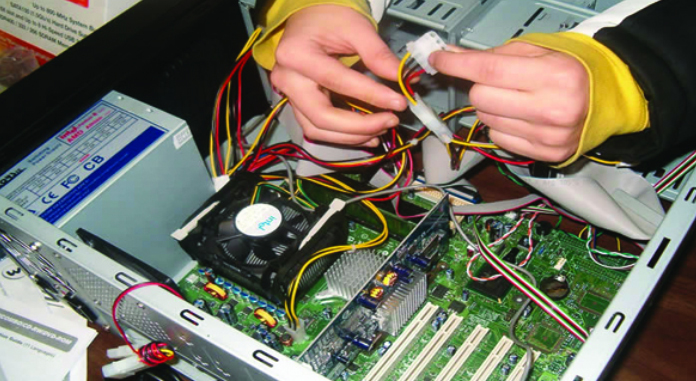 IT hardware and networking is one of the most appealing and fast-paced growth options in terms of your career development.
You can choose this course after graduating with mechanical engineering since this is one of the hottest jobs across the globe.
The certifications also enable you to get placed in both the private and public sectors.
Additionally, you may also start your own business, and offer IT networking services to other companies, businesses, or customers.
Choosing technical institutes to train students in this field is also a wise career option.
6. SAP course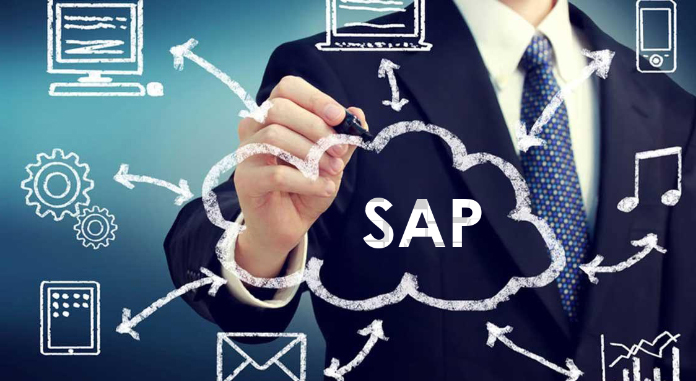 SAP (Systems, Applications, & Products in Data Processing), is yet another breakthrough in the job market.
In-depth knowledge of SAP is a must-have in several sectors, institutes, and organizations.
However, make sure you choose to learn the course with a trusted institute and get placement assistance.
SAP in Material Management (SAP MM), SAP for Enterprise Resource Planning (SAP ERP), SAP in Production Planning (SAP PP), and SAP in Plant Maintenance (SAP PM) are some of the popular and best SAP courses mechanical engineering graduates can choose to learn.
7. Oil and Gas Piping Design Course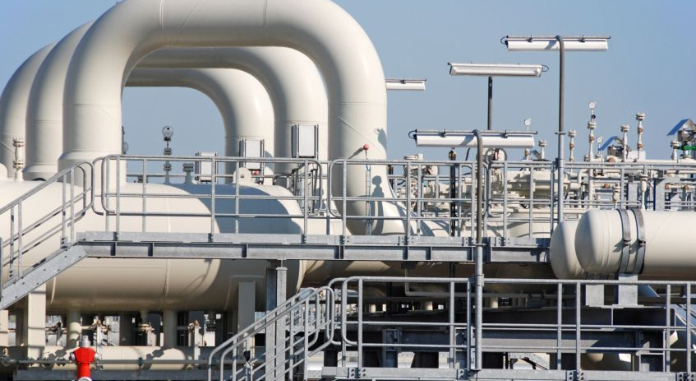 The oil and gas piping design involves transporting and facilitating the material flow within and outside a particular plant.
The study of piping engineering incorporates the concept of developing fluid and gas movements across various industrial plants.
With the oil and gas piping design course, you can learn every single design criterion to appropriately manage the piping system for mechanical, civil, instrumentation, and electrical control processes.
This is a prominent and one of the top options since the piping design has good job opportunities across the globe.
Many industries hire candidates with expertise in piping design and engineering such as refineries, petroleum, power plants, etc.
It takes 3-5 months to complete the course and gain your certifications.
8. HVAC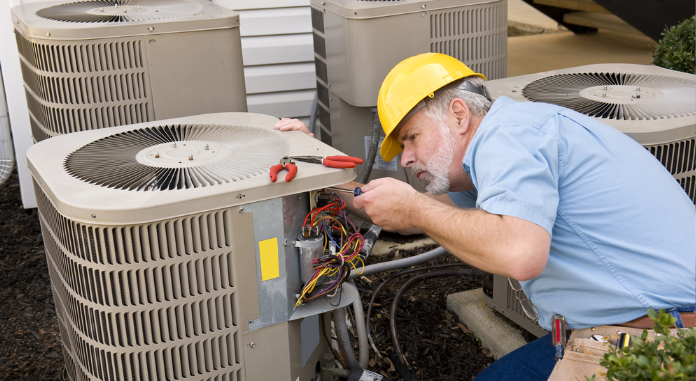 Heating, Ventilation, and Air Conditioning, or short HVAC, refers to the procedure adopted to treat the air and regulate its sensitive features.
These include the regulation of temperature, humidity, filtering process, and distribution to adapt to the requirements of occupants in their room for their comfort.
HVAC helps commercial and domestic spaces, institutions, enterprises, businesses, entertainment hubs, healthcare institutions, educational institutions, and many other places to control the comfort needs of the people.
Learning HVAC has a huge potential that you can explore heat pumps, geothermal power, solar power, ice-fueled air conditioning, thermostats, and many other areas to minimize energy consumption.
You can also learn to work well in the HVAC sectors while reducing the environmental impact.
The course can take about 3 to 6 months to complete, however, it can take a year if you opt for multiple HVAC courses.
There are many courses for HVAC available to choose from such as HVAC in flow analysis, ventilation, air handling, duct selection, refrigeration, electrical design, drafting, etc.
Also Read: 10 Best Laptop Stands in 2022 for Remote Work
9. Quality Assurance & Quality Control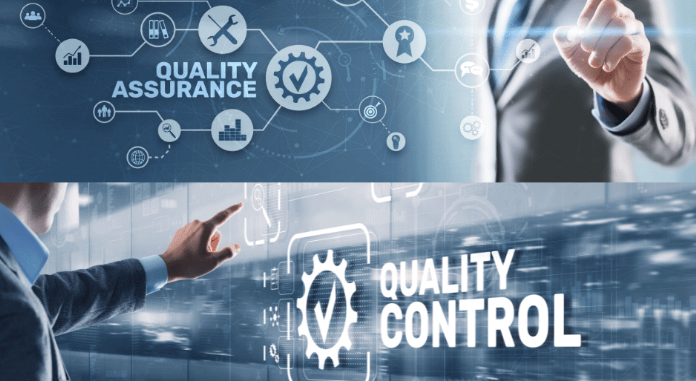 QA/QC is a very significant part of all industries, hence there is a huge demand for mechanical grads who learn major aspects of QA/QC in their career.
This helps every organization to identify, mitigate and control the defects in the products and ensure the streamlined functioning of every business.
This could be in terms of equipment, machinery, workforce, working ecosystem, tools, and so on.
Sometimes, a small damage can cause a huge loss or disaster to the entire system, which in turn negatively impacts the efforts, money, time, and many other factors.
The small bugs can even cause the loss of lives, and damage the entire business growth.
For example, it's important to check out the sectors like chemical, gas, nuclear, etc. where small errors can cause a huge disaster.
Since quality is one of the major aspects behind the success of any brand, companies look to hire the right candidates with ample QA/QC experience.
Though there are many professional courses available for QA/QC learning, you must learn under a reliable institute that focuses on all roles and skills a QA QC inspector should possess.
There are many professional QA QC courses available, ranging from three years to even a 1-year professional diploma program.
10. PLC SCADA
PLC SCADA is an amazing option for students who look for short-duration courses after graduating from mechanical engineering.
PLC means Programmable Logic Controller, whereas SCADA is the abbreviation for Supervisory Control and Data Acquisition.
Students can learn about the input devices and the steps to monitor or control the industrial production processes.
The course has been highly in demand since many industries shifted their focus towards automation, and hence they require PLC SCADA engineers to trigger these processes.
This course usually takes 4-6 months to complete and can differ based on the institute and the duration you wish to spend.
In a Nutshell
Getting a job is easy, but finding a job that matches your abilities and skills would be challenging.
Since numerous engineering grads come out every year and stay competitive, you need to invest in some job-oriented courses that prove your worth.
Hope you've found the above top 10 courses useful to determine your preferred career option for a fruitful job opportunity.
Would you suggest any other short term course to a mechanical grad that you think we've missed out on?
Please add those courses in the comments below and let's complete the list.