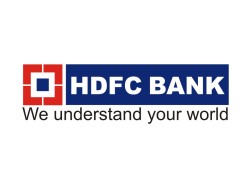 Yes, it is the most convenient way to pursue higher studies, be it in India or abroad. We all know higher education is costly and can drain out all your savings. But you don't have to break your fixed deposit when you have an HDFC personal loan. To borrow this loan, you don't need any assets, just a regular flow of income is needed. So, if you have so, the bank can lend you up to INR 40 Lakh. Read this page below and know more about the HDFC personal loan.
Is There an Age Criterion for HDFC Personal Loan?
Yes, you need to be at least 21 years old to borrow HDFC personal loan. This is because people below 21 may not have a regular flow of income because of the expected job instability at that stage. Your child needs to pursue higher education, so your age is more than 21 years. But make sure you are not above 58 years when applying for HDFC Personal Loan. This is because you would be too close to retiring at that time and the flow of income would most likely get affected. Even though you may get a pension after retirement, that may not be sufficient to pay the HDFC Personal Loan EMIs.
What are the Benefits of Getting an HDFC Personal Loan?
When you borrow HDFC personal loan, you will get the following benefits –
Lump-Sum Money for Fee Payment
You can pay the college admission fees without any hassle. So, if the name of your kid is in the cut-off and the only hassle is money, get an HDFC personal loan and meet the financial needs. So, if you're salaried or self-employed with a regular income, you can apply for this loan.
Pay Back the Borrowed Amount in EMIs
Parents you won't have to worry about the lump sum loan payment as it can be paid in equated monthly installments. You can plan your repayment with the help of the HDFC online calculator to see the approximate EMI amount. Using this calculator, you can make room for EMI under your budget.
Affordable Rate of Interest
HDFC personal loan interest rates are one of the lowest in the market. It starts from 10.25% per annum. To get the lowest rate on your loan, you need to have sufficient income to afford the EMI amount. And if you have ZERO to very less obligations, chances of bagging the lowest rate are more.
Longer Tenure for Repayment
Till the time of your child's graduation, your HDFC personal loan is fully paid off. As the bank offers you tenure up to five years. Such a tenure helps contain the EMI amount and ensures timely payments. Having an HDFC personal loan doesn't mean you have to compromise on your lifestyle. Instead, the EMI will compromise to fit in your budget. However, if you can afford a greater EMI, no harm in paying the same. It will reduce your loan tenure and the subsequent interest obligations. So, be flexible while choosing HDFC Personal Loan variables.
Option to Pay Off the Outstanding Loan Balance Before the End of the Tenure
You can prepay a portion of your loan balance by which you can save on interest payout. And for this, HDFC Bank charges a maximum of 4% over the prepaid amount. The charge may vary based on the period you do the prepayment.
Suppose you prepay HDFC personal loan within 25 to 36 months, the Hdfc Personal Loan Interest rate charge will be 3% and if the prepayment is done after 36 months of continued EMI payment, the charge will be only 2%. So, do plan a prepayment if you want to get rid of the lengthy payments.